Tribute to Toše Proeski
My association with Macedonian born singer Toše Proeski began in the spring of 2006. Tragically Toše died in a road accident on October the 16th 2007. I have since remained in contact with Toše's family, completing our unfinished work (the resulting Album "The Hardest Thing' a posthumous no. 1 record in all countries of former Yugoslavia), and helping promote a cinema released movie in the region about the making of our album. I am attaching here my tribute to Toše which I wrote after hearing of his death.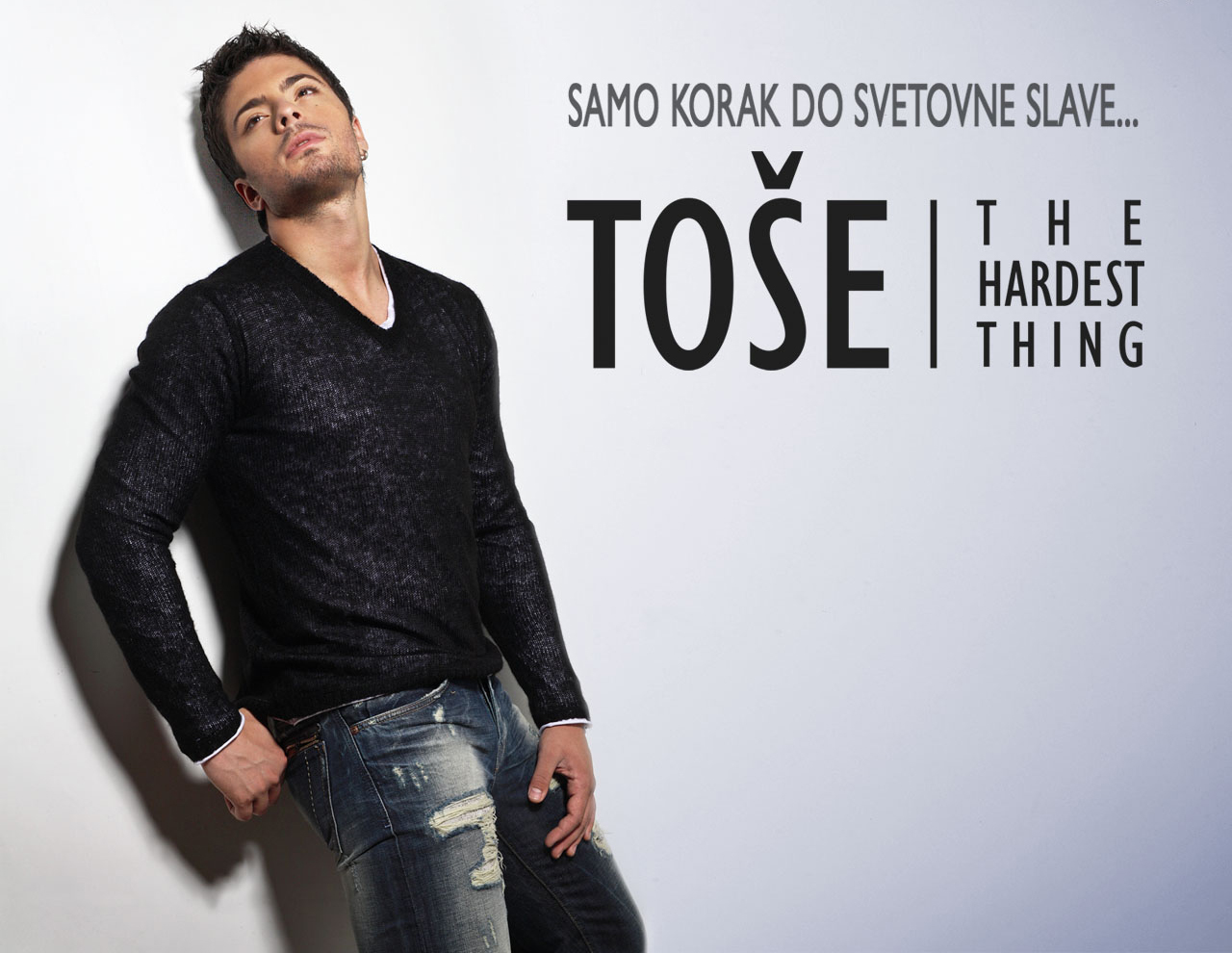 I met Toše about 18 months ago. He arrived at my studio, a warm hearted unassuming young man with a big voice. I had been told of Toše's fame in Macedonia and the surrounding countries, but it wasn't until I travelled to Skopje to see him perform at the national Football stadium that I realised just how famous he really was. In our country we speak of fame in relative terms, but we have no stars that are held with the same regard as Toše was in his own country. It is for this reason that his beautiful personality is even more surprising. As a producer I have worked with many famous artistes and singers, perhaps some of the most famous that our country has produced. As a professional Singer/ Artiste Toše is comparable to any of them.
Our objective was to bring him to a worldwide audience and I'm sure, had we completed our task, international success would have been well within his reach. But I speak of his character here because I found that even more impressive than his spectacular voice. Truly humility and kindness were his finest attributes and it is hardly surprising that he has the undying affection of a whole nation.I am deeply sad that Toše had to leave us so early in his life. One can only imagine what he would have achieved as >a human being, but I suppose we should focus now on what was a wonderful life, his humanitarian achievements perhaps even eclipsing his fabulous singing career.
Toše's untimely death is inexplicable except perhaps to imagine that heaven was truly missing an angel and needed him back.Love to the family and friends he left behind, Andy Wright (producer and co-writer with Toše)